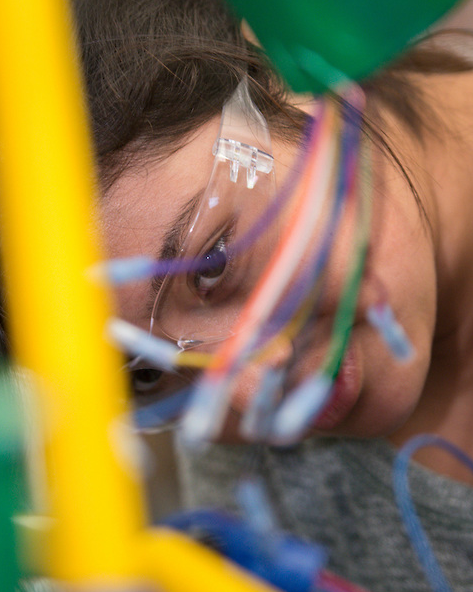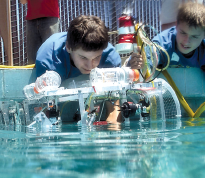 Introducing the new TriggerFish ROV kit!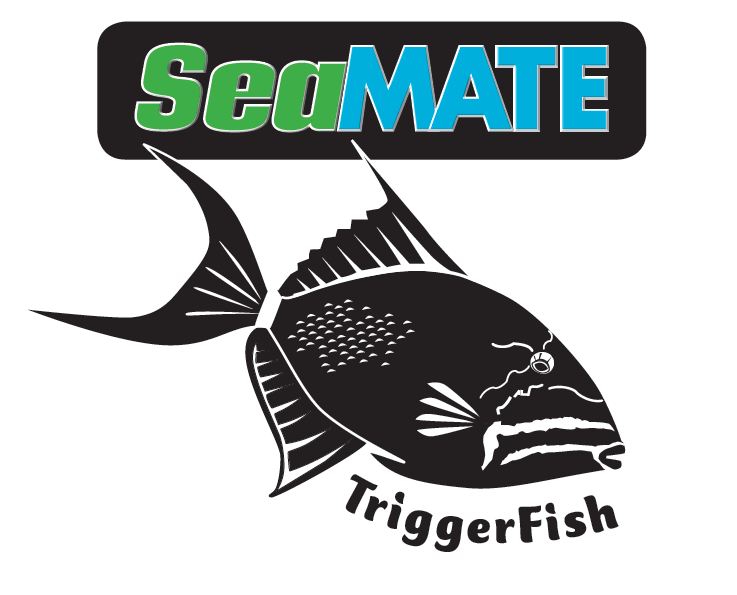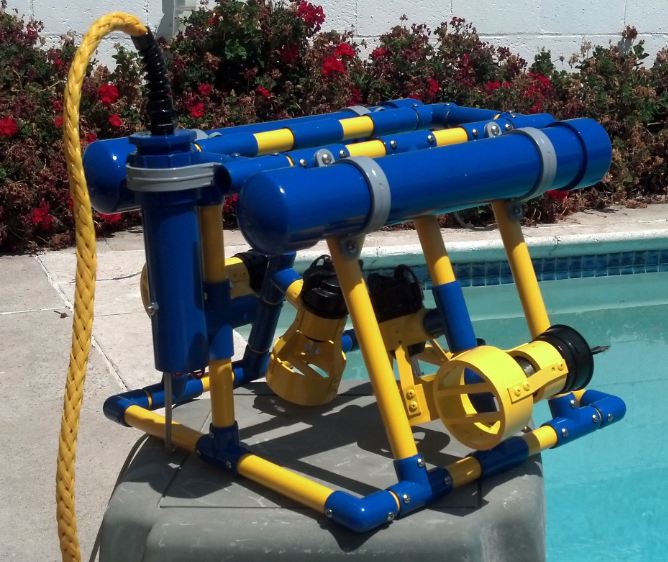 ♦ Go to the TriggerFish Curriculum Page (including instructions)
---
Purchase Items:
---
What's new?
The SeaMATE TriggerFish ROV kit has been redesigned to operate in either analog or digital mode. The analog control system uses two Sabertooth motor controllers mapped to joysticks. The digital control system builds on the analog by adding a programmable Arduino microcontroller (with the Arduino Add-on Kit). In addition, the kit now includes a motor simulation board that provides information on the status and direction of the motors to aid in troubleshooting and programming the ROV. Additional kit items include: a power filter to attach sensitive electronics - such as a camera, a volt/amp/watt meter for continuous system monitoring, a control box, 2 heavy duty joysticks, a kill switch, 4 thrusters (bilge pump motors, propeller assemblies, and motor mounts) and a robust tether management system with strain relief on the motor end and control box end of the tether.
♦ A Comparison of the ROV Kits
♦ Underwater Robotics Learning Objectives
What is not included in the kit?
A camera and monitor - how to add a camera can be found here (camera waterproofing). Additional items not included in the kit can be found here. Although sensors (e.g. lights, temperature sensor) and hydraulics tools are not included, they can easily be added to the ROV.
Power supply
The ROV comes with powerpole connectors and can be powered off of most 12 volt supplies (see example).
Build time and resources
The TriggerFish has four motors and is light, portable, and highly moveable. This ROV is an intermediate level project suitable for the MATE ROV competition at the NAVIGATOR or RANGER level.
Allow ~40 hours to construct the kit (more time will be needed if are new to ROV building and much more time to customize it for a mission or a competition). Building instructions and other resources can be found within the TriggerFish Curriculum; Construction of the Control box (Day 2) includes more details about the control system.
Arduino Add on Kit for the TriggerFish – SeaMATE
It is strongly recommended that you build the analog control system first before adding the Arduino. This kits includes an Arduino (Solo Uno R3), a SainSmart LCD Keypad Shield for Arduino, a stepdown power supply to protect your Arduino, and mounting hardware to attach to the TriggerFish aluminum mounting plate. The Arduino kit can be directly added to the TriggerFish 2.0 kit. If you purchased your TriggerFish before September 2015 we recommend that you purchase the TriggerFish Control System upgrade kit.
TriggerFish Control System Upgrade Kit – SeaMATE
In September 2015 the TriggerFish control system was enhanced by mounting all the control components to a custom drilled aluminum plate. This provides an additional heat sink for the Sabertooth motor controllers along with easy and secure attachment points for all the control system components. Additionally, a motor simulation board and camera filter board were also added. This upgrade includes: one pre-drilled aluminum plate, a motor simulation board with components, a camera power filter board with components, and mounting hardware.