MATE Center Curriculum
The MATE Center has a variety of curriculum projects that are currently being migrated to this new sight. To view posted projects select from the menu on the left. If you have any questions on the curriculum please contact dsullivan@mpc.edu.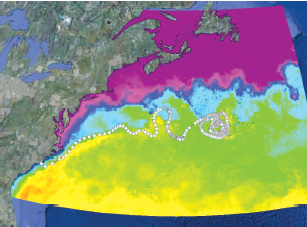 The image above is the track of a student-built drifter traveling in the Gulf Stream.