---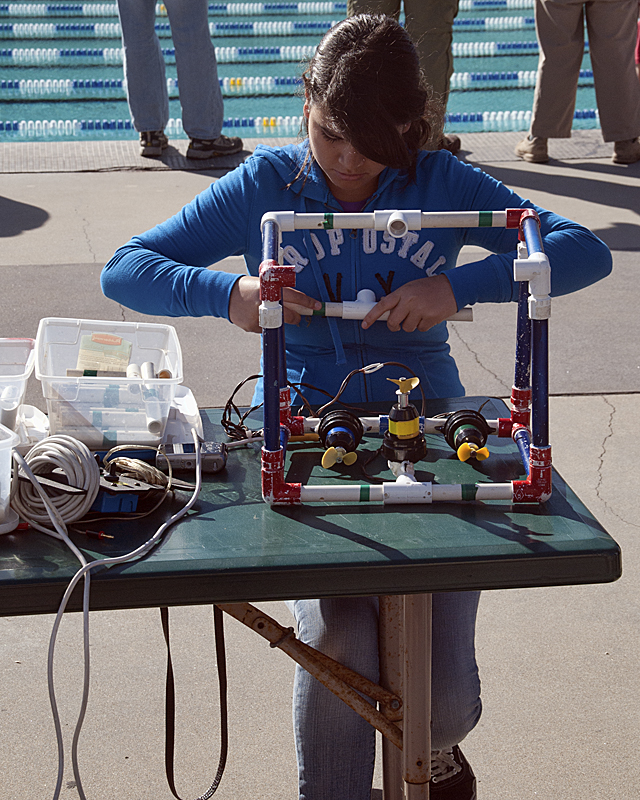 MATE STORE
Stay tuned, a lot more items to come....
ISBN: 978-0-9841737-0-9
Retail price: $99.95 USD
School discount: $89.95 USD (see order form for details)
Wholesalers: Contact MATE Center
Publisher: MATE Center
Authors: Steven W. Moore, Harry Bohm, and Vickie Jensen
Order Form
This textbook is written for advanced high school classes or college and university entry-level courses. Each chapter begins with a true scenario that sets the stage for the ocean science, physics, math, electronics, and engineering concepts that follow. The final chapter features step-by-step plans for building SeaMATE, a basic shallow-diving ROV. Read more.
---
Assembled price: $210 USD
Unassembled price: $190 USD
Order Form
The kit consists of three 500 gallon-per-hour bilge pump motors, 30 feet of tether, a control box with three double pull/double throw switches, PVC pipe, PVC connectors, and banana plugs to plug into a 12v DC power source. Battery is not included. Read more.
---
Retail price: $350 USD
School discount: $325 USD
FAQs
Order Form
The SeaMATE ROV controller is built around the Arduino computing platform. It is a two board set, one functioning as an Arduino Shield and the other providing motor control for four thrusters. Read more.
---