---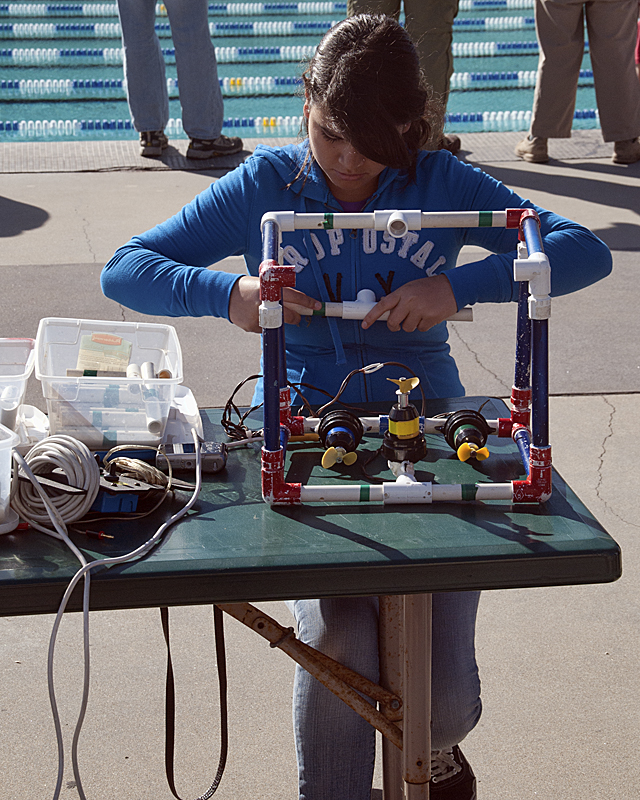 MATE STORE
Stay tuned, a lot more items to come....
ISBN: 978-0-9841737-0-9
Retail price: $115.00 USD
School discount: $105.00 USD
Wholesalers: Contact MATE Center
Publisher: MATE Center
Authors: Steven W. Moore, Harry Bohm, and Vickie Jensen
Order Form
This textbook is written for advanced high school classes or college and university entry-level courses. Each chapter begins with a true scenario that sets the stage for the ocean science, physics, math, electronics, and engineering concepts that follow. The final chapter features step-by-step plans for building SeaMATE, a basic shallow-diving ROV. Read more.
---
Unassembled price: $195.00 USD
Assembled price: $235.00 USD - email for lead time required.
Order Form
The PufferFish kit consists of a control system, wires to receive and deliver power, and thrusters (motors, propeller adapters, and propellers). The control system is enclosed in a small, durable box with an O-Ring seal; the clear top makes operating and troubleshooting the ROV easy. Read more.
---
Unassembled price: $635.00 USD

Order Form
The TriggerFish ROV kit uses four bidirectional motor controllers and 2 joysticks for precision navigation. The ROV system is light and highly portable and includes a wide angle camera (170°) with high resolution 7" monitor. Although sensors (e.g. lights, temperature) and hydraulics tools are not included, they can easily be added to the ROV. The ROV system comes with a cigarette light adapter and can be powered off of most 12 volt supplies Read more.
---