Deidre Sullivan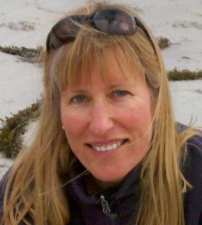 Principal Investigator, Director

Academic Background:
- M.S. Geography/GIS with minor in Marine Resource Management, Oregon State University
- M.S. Marine Science/Geological Oceanography, Moss Landing Marine Laboratories
- B.A. Geological Sciences and Aquatic Biology, University of California, Santa Barbara
Current Position: As the Director and PI for the MATE Center, Deidre conducts regional and national workforce studies, develops occupational guidelines and educational competencies for marine occupations, leads strategic planning, writes proposals, develops curricula, and leads faculty workshops on marine GIS, marine workforce issues, and career planning for the MATE Center.
Related Experience: Deidre has been a college educator for 16 years, and an informal educator for 5 years, and has taught courses in earth science, marine science, marine technology, marine careers, and introductory and advanced GIS. She has extensive experience in geophysical exploration, the use of submersible vehicles, and the application of geographic information systems (GIS) to the marine environment. Deidre is an avid diver and directed the diving program for Catalina Island Marine Institute in the past.
Personal Interests: traveling, diving, hiking, mountain biking, swing dancing, home improvement/landscaping, and underwater tricycling (World Record Holder).