Information for Faculty of Prospective Interns
The Marine Advanced Technology Education (MATE) Center is now in its 20th year of placing college students in at-sea and land-based internships. Since 1999, MATE has placed over 350 students in internships, more than 200 of which were on University National Oceanographic Laboratory System (UNOLS) vessels. The internship evaluations that we have received from both students and their supervisors have been outstanding, and it is clear that the MATE internship program has been beneficial to both students and the vessels that have hosted them with many internships resulting in job offers.
The MATE Center is funded by the National Science Foundation (NSF) to place 12-15 college students on UNOLS and USCG vessels each year. The funding covers the students' travel and stipends and the vessels provide the intern with a bunk, food, and a mentor.
Make a difference in the lives of your students—download this flyer for you and this flyer for your students to learn more about the MATE Internship Program! To share information about the MATE/UNOLS internships with your students, please share this flyer!
If you have been asked by a student to submit a letter of recommendation for them, you have two choices. You may either provide it directly to the student in an electronic format and they can submit it with their application packet OR you can submit it direclty to us online HERE.
If you are interested in giving a presentation to your classes about the MATE Internship Program, please contact the Internship Coordinator using the internship contact form.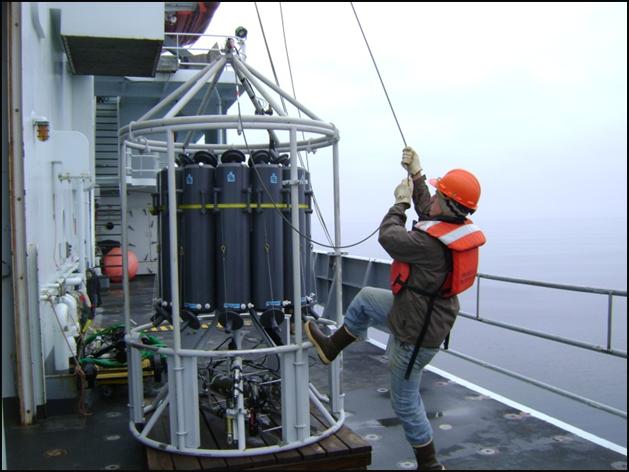 Show a video showing interviews with marine technicians and a MATE Intern
Show a video giving a tour of a research vessel
Give a PowerPoint presentation on the program to your students
Responsibilities of the Interns' Colleges and Universities
By encouraging students to participate in an internship, you are making an important contribution to their education. Internships provide students with critical job experience, help them to focus their educational goals, and give them a chance to develop skills they have learned in the classroom.
Students are required to submit at least one letter of recommendation as part of their application packet. Ideally, they should submit one letter from an instructor in a marine technology-related course and one letter from an employer who can speak to their work ethic.
If students from your school are selected for the MATE Internship Program, they will be required to complete all associated paperwork (see "I am a current intern" for more information). They must also enroll in an academic or cooperative work experience course that will allow them to earn academic credit for the internship. The course allows the student to be covered by the institution's liability insurance. If your school does not have such a course, the student may enroll at Monterey Peninsula College at their own expense.
Following the internship, students are required to create a PowerPoint presentation about their internship experience. A template is provided to them. We ask that faculty members help MATE Interns schedule a presentation to a class to share their experience with other students.